Car Servicing & Repairs in Randwick, Sydney
Properly maintaining your vehicle helps to ensure that you can drive safely and trouble-free. One of the best ways to prevent on the road breakdowns is to regularly use the excellent car repair services provided by Alexandria Motor Garage in Randwick and surrounding suburbs. We have been the trusted automotive repair shop for thousands of Randwick area residents for more than 30 years.
Each of the car service technicians entrusted with your vehicle's care and maintenance is a highly qualified professional. No matter what make or model of vehicle you are driving, you can rely on our car repair service available in Randwick to provide a wide range of services. These include log book and maintenance services, air conditioning repair, vehicle inspections, and tyres, brakes and alignments.
There are numerous reasons why Alexandria Motor Garage has become the car service repair shop of choice for hundreds of Randwick area residents. Not only do we provide comprehensive car services, we offer a convenient location, Monday through Saturday service hours, free no obligation quotes on all service jobs, and superior attention to customer service at rates that fit your budget. Car owners in Randwick who trust Alexandria Motor Garage for all of their car service needs are guaranteed quality parts, and work done right by experienced professionals. Give us a call today on 02 8399 0333 to book your next service or to find out more about how we can keep your car in top condition!
Contact Us
From tyres to brakes, engines to interiors, we've got you covered. Contact us today.
©2019 by Alexandria Motor Garage.
Working Hours
Monday
Tuesday
Wednesday
Thursday
Friday
Saturday
8am > 5pm
8am > 5pm
8am > 5pm
8am > 5pm
8am > 5pm
8am > 12am
Working Hours
Monday - 8am > 5pm
Tuesday - 8am > 5pm
Wednesday - 8am > 5pm
Thursday - 8am > 5pm
Friday - 8am > 5pm
Saturday - 8am > 12am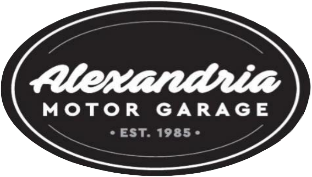 Alexandria Motor Garage has been providing the finest automobile service since 1985. We're an independently owned auto repair shop for any make and model vehicle.
©2019 by Alexandria Motor Garage.